Need some help ?
GENERAL QUESTIONS
Once you have filled in the registration form, and submitted it, you will receive an email asking you to confirm your email address.
You are required to confirm that you are who you say you are by using the link in that email.
After this you will have access to your account.
"But I didn't get an email"
Sometimes, we do notice problems with hotmail or yahoo accounts, if this happens to you do not worry, just contact our support ( support @ highflyers.biz)
or call us and we will get it sorted out right away.
Yes you can pay by card and you do not have to sign up for PayPal.
So you decided which exams you want to purchase, follow the instructions to checkout,
you are then automatically directed to PayPal.
The standard view is the one displayed below. After being prompted to log in to an existing PayPal account, many don't look further.
If you want to pay with your credit card without signing up on the page.
Click on "Pay with Debit or Credit Card" or "Checkout as Guest"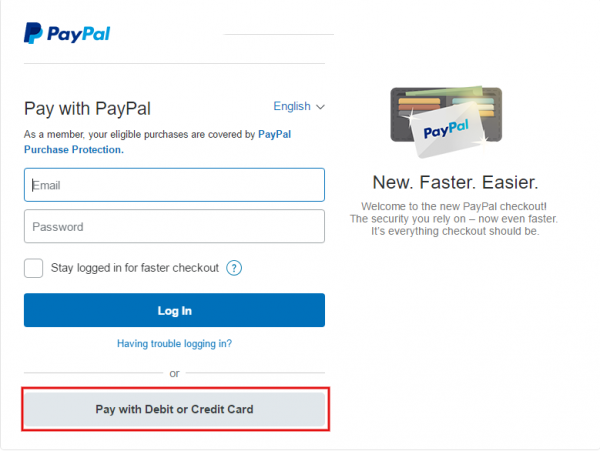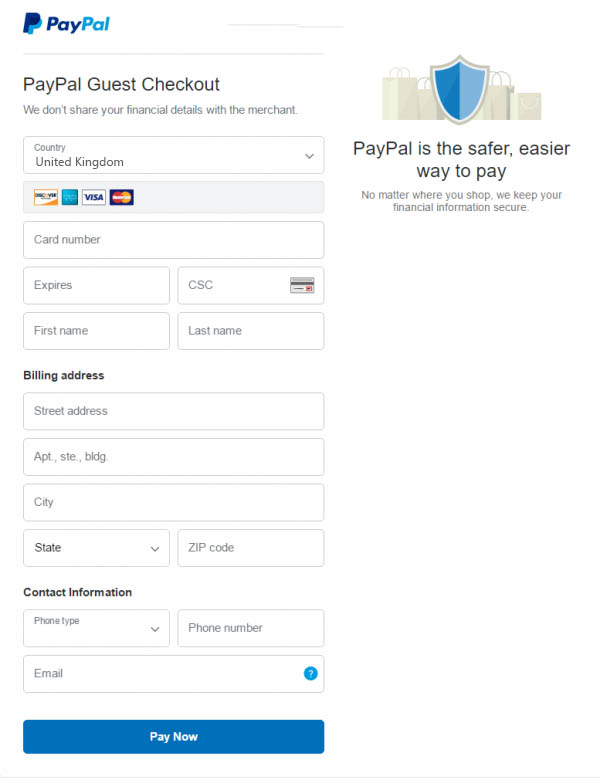 This is a Paypal Payment fee, they charge 3.4% for every transaction.